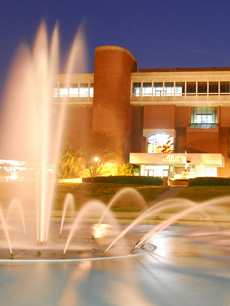 Country Requirements
Required Documents and Evaluation Information
For some country-specific requirements, please select from the list below:
The information provided in the above drop-down menu was created as a tool to help the student better prepare and understand the admissions requirements at our university.  Only a select number of countries are listed, and document requirements*, as well as equivalency information, may vary from institution to institution within a given country.  As a result, we may require additional information depending on the particular institution and educational system. 
In addition to these requirements, your program may require that applicants submit an outside course-by-course evaluation with GPA calculation. We accept evaluation fromWorld Education Services, Inc., www.wes.org, and Josef Silny and Associates, Inc., www.jsilny.org.
To verify whether or not an outside evaluation is required for your specific program:
Visit UCF's Graduate Catalog at http://www.graduatecatalog.ucf.edu/programs/ Click on the specific program AND track (if applicable) you are applying to

Click on "Application Requirements"

If an outside evaluation is required, you will see the following statement; "Applicants applying to this program who have attended a college/university outside the United States must provide a course-by-course credential evaluation with GPA calculation. Credential evaluations are accepted from World Education Services (WES) or Josef Silny and Associates, Inc. only."
* NOTE: Student records, including your transcripts and certification of degree, submitted to the university become the property of the university and cannot be returned to or copied for the student or released to a third party Please do not send your only original copy of your transcripts/degree certificate. For complete information regarding UCF's Transcript and Evaluation policy, visit our International Applicants page . If you have specific questions about your documents prior to submission, please contact our evaluators at gradevals@ucf.edu